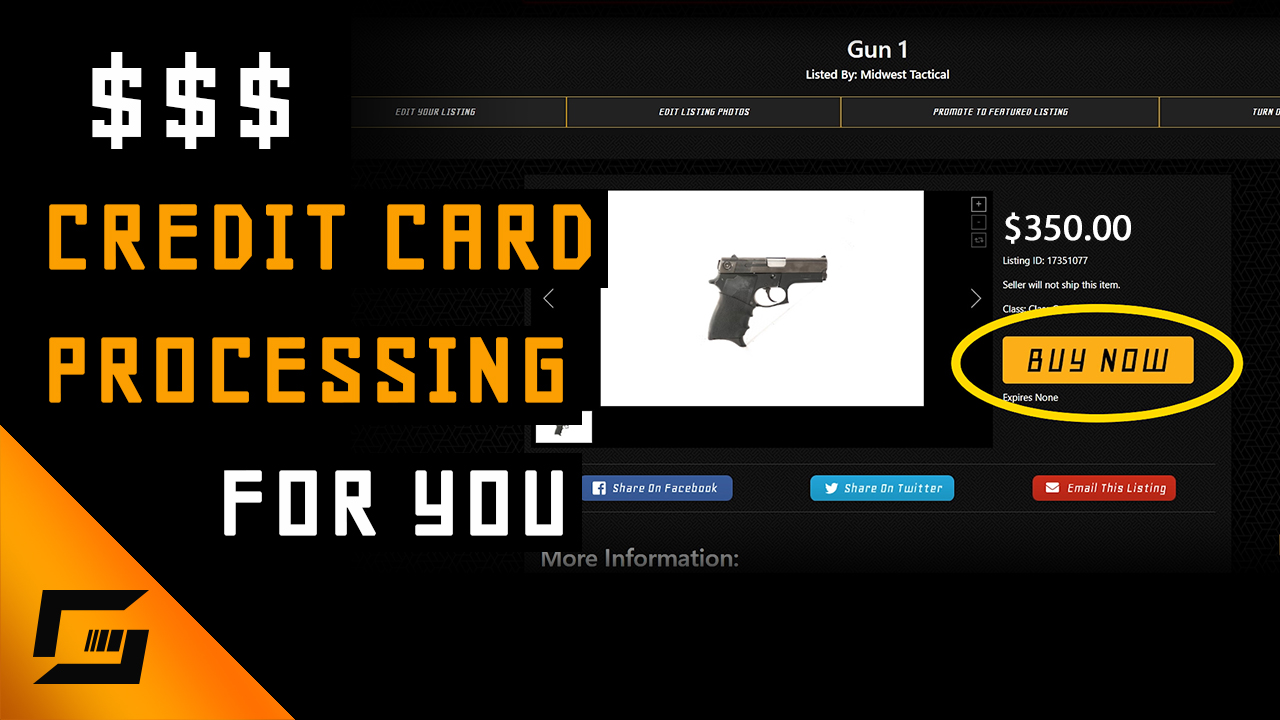 How Do You Set Up A Merchant Account On GunSpot?
In this video we will be going over how to create a Merchant account on GunSpot and why it's important. With a Merchant account on GunSpot.com, you will be able to accept credit card processing on your listings from your customers, allowing them to purchase your items directly from the site, hassle free. With a Merchant account you will also be able to list items as auctions on the site.
Let's go over how to use these GunSpot Merchant features. To add credit card processing to your listing, When you start creating a listing on GunSpot at the top of the page you can select to have a "Buy it Now" button appear on your listing. You'll be asked "Do you want to add a Buy Now button to your listing?" If you click the drop down menu you can select "Yes" and that will add a "Buy Now" button and credit card processing to your order. In order to use Gunspots auction features, you will have to have a Merchant Account already set up (we will go over how to do that in just a second). Creating a listing and creating an auction is exactly the same, except with an auction, you click "List As Auction." on the last step instead of selecting a length of time to run the listing.
Having a merchant account allows you to process credit cards for your sales which means your customers have an easy shopping experience. Here is how you set up your merchant account on Gunspot: Go to your dashboard and click the merchant account graphic. This will take you to a GunSpot and BankCard USA web page where you will need to enter your contact information. If you have never used BankCard USA be sure to check New Business at the top and then click the blue approve me button. After that you will get this screen, someone with bank card USA will be in touch with you within 24 hours. Or if you can't wait they list a number at the bottom of the form for you to call them. We also advise that you take the time to write down your confirmation number on this page, in case you need it later. After this Bank Card USA will get you a Merchant Key information and you will need to head back to your GunSpot dashboard to set it up. Right below the merchant graphic is a link to click and then input your Merchant Key information. After that you are all set up! For any more information about being a merchant you can email us at [email protected] and you can always live chat with us on the website. Also be sure to check out our video tutorials page www.gunspot.com/tutorials to learn more about how to use GunSpot.